Refractive Surgeon:
An Ophthalmologist who has learnt procedures to free people from glasses.

Ophthalmologists:
Medical professionals trained in illness and surgical treatment of the eye. Also called an Eye MD.
.
Optometrists:
Generate prescriptions for glasses and contact lenses Investigates eye disorders.
Opticians:.
A licensed individual to dispense glasses and contact lenses according to prescription.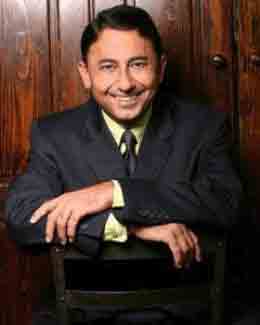 Rajesh Khanna MD is an Eminent Refractive Surgeon and the founder of Khanna Vision Institute with a focus towards fulfilling the very best vision treatment for those individuals who are seeking independence from glasses and contact lenses.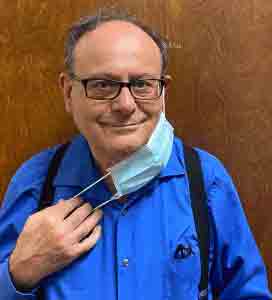 Dr. James Giraldi – Optometrist
Dr. James Giraldi was born in Chicago, IL but moved to California at the age of 8 years. He has been appreciating the excellent weather and stunning views of nature in California.
What made you go into optometry?
I was always fascinated by medicine as a kid. When I got a little bit older, I had a friend who was an optometrist and after talking about the field of work with him, I decided to choose optometry as my career and have never looked back since then. I am immensely happy in my profession.
What are a few of things that make you satisfied when practicing optometry?
I truly enjoy being able to speak to, and listen to people. It is an astonishing feeling being the one to help them see and perform better every day.
What distinguishes you from other optometrists in the area?
I like to spend more time with people which appears to be the reverse of the way a lot of optometrists work nowadays. Because of this, these people really value me and I make efforts to listen to all their queries to ensure that I address all their issues.
What are the areas you specialize in?
I specialize in glasses and contact lenses – specifically soft lenses and gas permeable lenses and toric lenses for the patients with astigmatism.
What are your leisure activities?
In my younger days, I was fond of playing tennis.
What made you move Giraldi Optometry, your own practice into Khanna Vision Institute and do you think it is more beneficial for all your patients?
I find that it is trending more and more for small practice doctors to move into corporations and larger, comprehensive practices. I like the way Dr Khanna works, as he shows interest in his patients. I think it is an excellent practice when the doctor show interest in the patients themselves, as opposed to just checking the boxes to finish the exam and get the patient out the door. By being part of Khanna Vision Institute, these patients can get whatever is needed, right from eye tests to Lasik eye surgery done, all in one office.

Have you found your patients' satisfaction has increased, given that you moved into Khanna Vision Institute?
Yes, significantly so.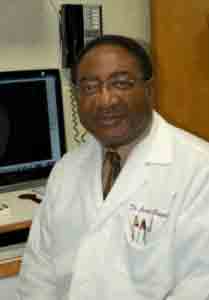 Dr. Curtis Knight OD.
Dr. Curtis Knight – Optometrist
Since 1979 my workplace has been situated in a professional medical setting. Patients of all ages are seen, and when required, consult with other eyecare specialists. This has offered me comprehensive experience in monitoring the vision health of patients with a variety of systemic diseases, including: diabetic issues, high blood pressure, arthritis, HIV/ AIDS, lupus and  various other autoimmune illnesses.

Both, External and Internal Examination which includes direct and/or indirect ophthalmoscopy.
Neurological integrity and functioning – pupillary reflexes and extraocular muscle assessment
Bio-microscopy
Automated Visual Fields
Tonometry/ pachemetry/ HRT
Anterior and Posterior ocular photography
Subjective refraction and accommodative function
Treatment of Ocular disease, consisting of all red eyes and painful eyes
Treatment and monitoring of glaucoma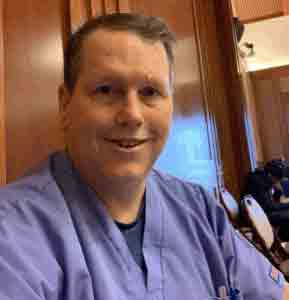 Ted Severns – Optician.
Ted is a former high school and College baseball player and Assistant Coach. Ted's passion has always been photography, which would lead him eventually to his career in the optical field.
In 1991, he went to school at the Pearle Vision Academy of Optics, where he found out about working in an optical lab and grinding eyeglass lenses. Soon after, he started working at the Optical Laboratory of Pearle Vision Express, where he was cross trained on the retail side of optical work. This started him on the path to be an Optician.
In 1992 he began working as an Optician in a private practice in Westlake Village and has been in Westlake Village ever since.
He moved to Khanna Vision Institute in 2019 and expanded his horizons in all aspects of Vision and Eye Healthcare. Ted's goal has always been to help the patient to the very best of his capabilities with his 30 plus years of experience. He thinks that there is nothing better than the wonderful world of sight.
Ted stays in Thousand Oaks and some of his hobbies are photography, golf, camping and flying radio-controlled model airplanes.