LASIK
You Can Depend on Dr. Khanna at KVI for Lasik because:
– He has successfully done tens of thousands of vision correction procedures
– He offers various kinds of advanced lasers and flap making technology
– Dr. Khanna has done Lasik on his son, mom and his staff members. He will treat you like family
– Trustworthy, with outstanding bedside manners. Voted best Lasik Eye Doctor in Los Angeles
– He personally performs tests before and after Laser surgery on all patients
– Board certified by the American Board of Ophthalmology
– Dr. Khanna offers options to Lasik like Superlasik, PRK with Cross Linking and ICL
– Certified and caring staff



Am I a prospect for Lasik Eye Surgery?
We take a look at four variables to identify a person's qualification for Lasik eye surgery which can be summarized in the mnemonic "PAST".

Power: The power of the glasses or contact lenses

Age: The age of the patient. The best candidates are between 21 and 39 years old, nevertheless we can do Lasik on patients, who are younger than 21 and older than 39.
Shape: The shape of the cornea as determined using a color corneal topography
Thickness: The thickness distribution map acquired from OCT of the cornea
Indicatons: 1) Nearsightedness, or myopia, less than 10 D. 2) Hyperopia, preferably less than +3 D, though Allegretto has given good results at even +6 D 3) Astigmatism less than 5 D, though we have treated up to 7 D with good results.
Contraindications: 1) Keratoconus 2) Pellucid Marginal Degeneration 3) Fluctuating vision 4) Significant change in refraction 5) Extremely thin cornea 6) Pregnancy.
Detection Analysis: 1) Corneal topography 2) Pachymetry map by OCT 3) If required, analysis by Pentacam.
Variations in Procedure: As reviewed and listed below, based upon the selection of laser as well as the kind of flap, we can have a lot of combinations.
What is Lasik Eye Surgery?
Lasik eye surgery has now been around for near about thirty years. It was introduced in the USA in the mid-nineties. At that time, if you were in school, in baby diapers or just a twinkle in your moms and dad's eyes, you were a good prospect for Lasik eye surgery. If you are a Baby Boomer, the chances of still qualifying for Lasik vision correction are slim. You need to rather consider PIE, or Presbyopic Implant in Eye.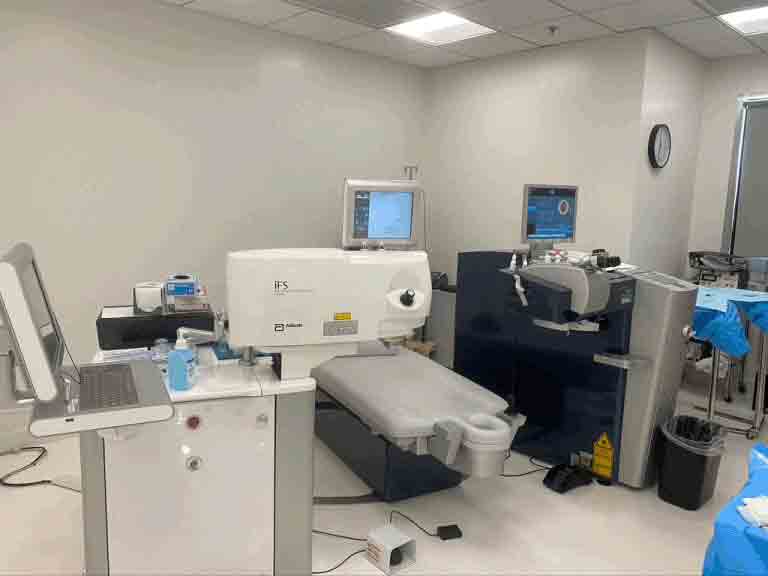 Lasik is a type of eye surgery in which an extremely precise computer-controlled laser is used to reshape the corneal surface so as to fix irregularities that have impaired your vision. The cornea is the clear front part of the eyeball. Lasik eye surgery deals with:
Myopia (nearsightedness), Farsightedness (hyperopia) and Astigmatism. It does not correct presbyopia, which prompts the need for reading glasses. Presbyopia affects everyone, as soon as we reach the age of 40-50. Presbyopia treatment must deal with the stiffening natural lens in the eye and weakening eye muscle, instead of just modifying the corneal surface.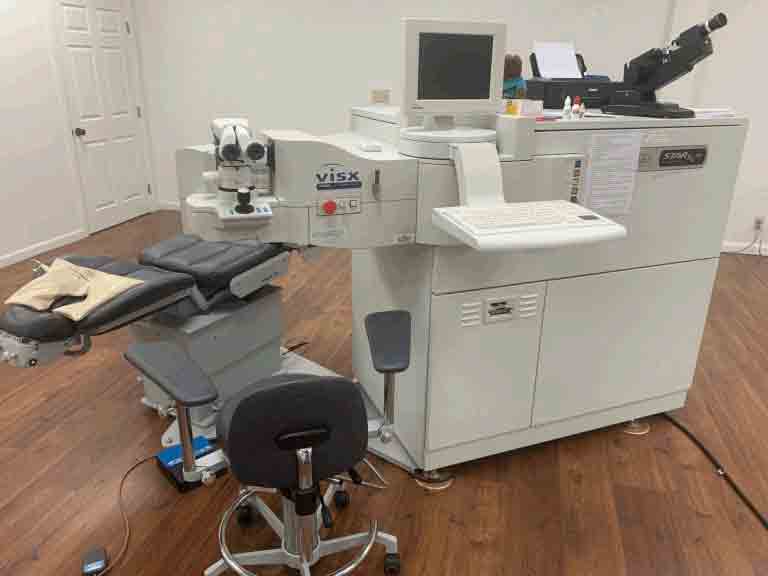 Procedure: Lasik eye surgery
Basic synonyms: Laser vision correction, all laser lasik, zlasik, ilasik, custom lasik, catz lasik, idesign lasik, Wavefront lasik, Wavefront optimized lasik. You might question why there are so many complicated names for a simple sounding treatment. This stems from the manufacturers trying to distinguish their machines from one another. We will definitely make it more clear in the next few paragraphs.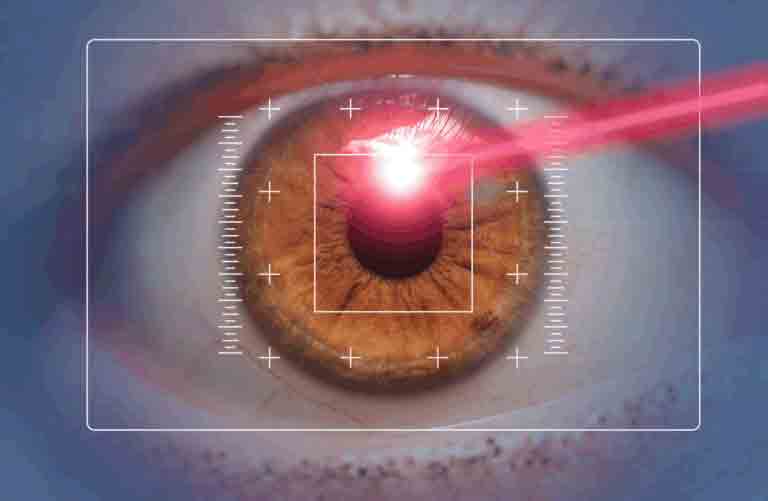 There are 3 a la carte choices for this treatment.
– Type of flap – A) Thin flap made by automated microkeratome or by laser B) Disposable, no cut by epikeratome C) No flap lasek using chemicals.
– Lasers – All approved by the FDA A) Allegretto 500 B) Visx C) Nidek D) Technolas.
– Laser cornea interaction -A) Conventional by all of the above lasers B) Wavefront optimized by Allegretto C) Wavefront – Visx D) Topography directed by Nidek (catz) and Allegretto E) idesign Wavefront – Visx.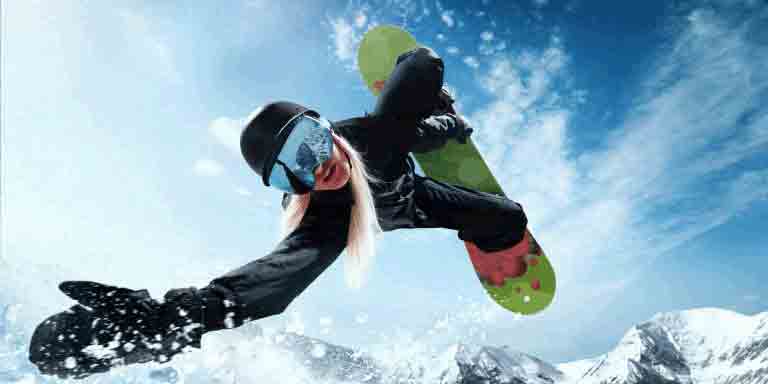 We can select one option from each category above. Our philosophy is to make the very best choice for each unique eye. We are unique and also lucky to have access to the most effective, best in class technology, as evaluated by our peers in our area.
Let's look at the option of flap first. The cornea should meet specific requirements for Lasik eye surgery to be performed. The standard is laxer for Superlasik, using a no cut epikeratome.
The option of flap or no flap is dictated by the safety aspect around the shape of the cornea. If the cornea is normal, then a flap by automated microkeratome or laser is fine. Please note, keratome by free hand is not acceptable and will not be mentioned further. If the eye has had previous radial keratotomy, previous Lasik or has a pterygium, then no flap will be created. In a thinner cornea, or a cornea shaped abnormally, any kind of cuts by a laser or microkeratome are avoided. In such circumstances, Superlasik or Epilasik is the treatment of choice.
The final choice is determined by Corneal Thickness Distribution, Percentage of Tissue Ablation and Residual Stromal BedThe exact laser technology used determines the final result in vision. Traditional laser treatment is outdated as they have a smaller optical zone, leading to glare, haloes and regression. Wavefront optimized lasers overcome this issue. Topography assisted laser is better for corneal astigmatism, though the FDA has yet to authorize treatment of asymmetric corneas. Idesign is one of the most advanced lasers. This advanced, modern technology eliminates guesswork and avoids errors caused by manual entry of data. It also detects and treats the total refractive error, not just the corneal astigmatism.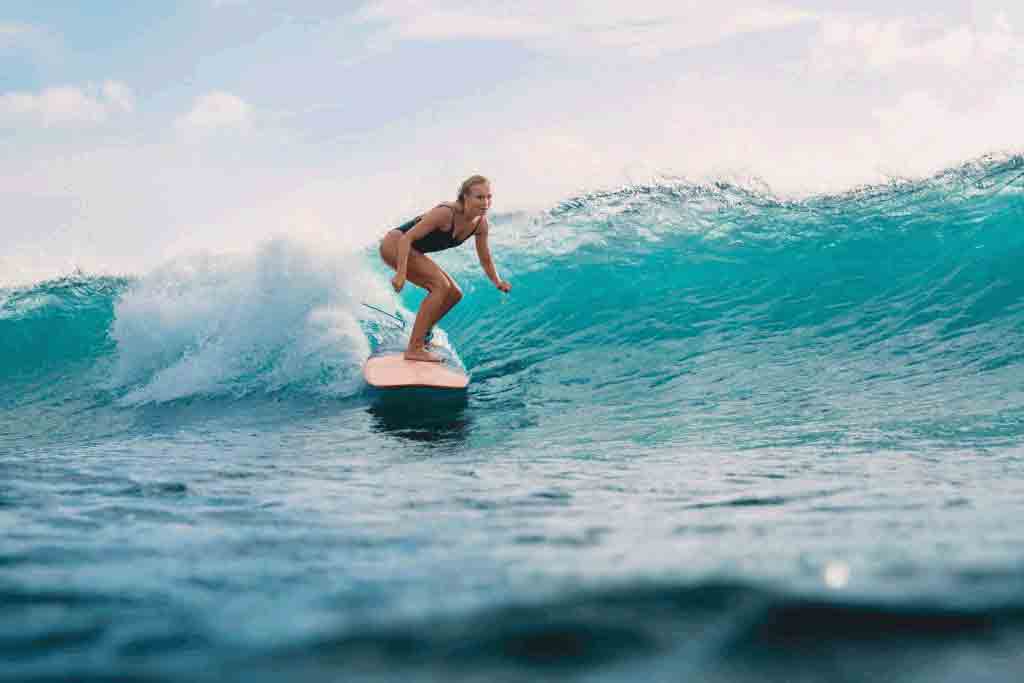 What are the steps of Lasik eye surgical treatment?
Action 1: Designing a corneal flap using an automated machine or a femtosecond laser.

Action 2: iDesign Wavefront active track laser to change the thickness and shape of the cornea.

Step 3: Re-position the corneal flap, in its original place and seal it.

How Lasik Works:
Lasik denotes Laser In-situ Keratomileusis, a procedure designed to "shape the cornea from within." During Lasik surgical procedure, this is precisely what happens: your cornea is re-shaped using a state-of-the-art Excimer laser. The laser vaporizes tiny amounts of corneal tissue so the cornea is made less inclined, which then allows the light rays to focus on your retina correctly. This improves your eyes' ability to focus, projecting a clear image on the retina, providing you with clear vision.
Lasik eye surgery is done to enhance natural vision and gain freedom from glasses and contact lenses. The eye cannot be made longer or shorter, so instead we alter the focusing power of the eye, by changing the shape of the cornea. Similar to a camera, where we can include or remove lenses to get an excellent image, lasers achieve this by changing the shape of the cornea, the clear front part of the eye. Before Lasik is performed, every microscopic irregularity that is impacting your vision will be mapped out using an advanced technology called Wavefront Diagnosis. This "map" of your eyes will then be used to direct the Excimer laser in re-shaping your cornea, assisting the laser target and correct each irregularity. The outcome is clear, unhindered vision that does not need dependency on glasses or contact lenses.

Does Lasik eye surgery hurt?
No, Lasik does not hurt at all at Khanna Vision Institute! This is something which is on everyone's mind, whether they ask it or not. Many people are concerned if Lasik eye surgical treatment will be painful. They also wonder if they will be awake or asleep during the procedure. Some are concerned about keeping their eyes open, while others worry about holding their eyes still. Allow us to guarantee you that in Dr. Khanna's hands, the surgical treatment is not painful. You might experience some pressure and feel the temperature of the liquids that are instilled into your eyes, yet IT IS NOT PAINFUL.
There are certain steps we take in our practice to keep the procedure a pleasurable experience. The first step is education about the treatment. Our wonderful team provides a preview of the laser suite and goes through the entire process with you from beginning to end. We motivate potential Lasik patients to speak to our patients that have actually had Lasik recently. This method minimizes anxiety. Xanax prior to the treatment also helps lessen the remaining stress. As we execute the procedure, we let you know about upcoming steps to ensure that nothing comes as a surprise.


Thin Flap Lasik
In the early days of Lasik, surgeons did free hand flaps using primitive instruments. The flaps varied in thickness, were irregular and also caused numerous complications. Today that is below the standard of care. The approved method is to produce a consistent flap with thickness varying between 90 and 120 microns. The designer Lasik flaps are a uniform 8.5 to 9 mm in diameter and with uniform edges and hinge.
This is achieved by automated microkeratome.
Blade Free Lasik or All Laser Lasik
This technique of fashioning a flap utilizes a femtosecond laser. The design of the flap can be seen on the computer screen. The flap has a vertical cut, the angle of which can be changed. The thickness of the flap, as well as the size, can be adjusted, according to need. The final diameter depends on the apposition of the docking mechanism on the cornea. Intralase femtosecond laser has had the longest duration of proven reliability over many years and is our current preferred choice.

iDesign Lasik Eye Surgical procedure for Astigmatism and also Nearsightedness
Astigmatism has FINALLY met its match. iDesign, closed loop, automated technology knocks astigmatism out of the park. This painless, non-contact machine sends 1287 beams of light into your eye. The beams reflect off the retina and are captured by a microchip in the iDesign machine to be eventually converted into measurements. It evaluates the change in various beams passing through the eye. The advanced computer then calculates the exact treatment required over the 1287 zones of the cornea. It treats not only the astigmatism of the cornea but the entire eye.

Wait, there is more! iDesign also takes pictures of the iris (the colored part of the eye) for measurements. All this information is saved on a flash drive and transferred to the latest generation of excimer laser. The laser uses pattern recognition technology to determine if the iris has rotated since the last round of calculations and measurements. The laser also locks onto the eye so any eye movements are compensated for, throughout the treatment.

This allows superb results where patients see better than ever before. Yes, even far better than when putting on contacts!!

Allegretto 500 Ultrafast Laser for Nearsightedness (Myopia) as well as Farsightedness (Hyperopia)
This is the fastest laser available today. It can finish modification of the cornea before humidity or temperature level changes can affect the laser beam. It is specifically excellent for hyperopic treatments. In our Beverly Hills laser suite, we have obtained fantastic outcomes for treatment of up to +6 Diopters.

If you wish to find out more information about this laser, click Allegretto Laser.

No Cut Lasik, Epilasik or Superlasik
This is the go-to alternative when safety is a prime concern. A by-product of Lasik and PRK, this approach uses an epikeratome to push away an ultra-thin layer of the cornea, called epithelium, without any cut into the cornea. This procedure can be done on any patient who is a candidate for Lasik, as well as some who are not. Find out more, below about superlasik eye surgery.

Risks associated with Lasik and how we avoid Lasik complications

Common Adverse Effects of LASIK

The most usual side effects of LASIK are:
– Dry eyes
– Itchy or burning eyes
– Increased sensitivity to light
– Halos and starbursts
– Glare around lights
– Loss of contrast sensitivity

These adverse effects are often temporary and will self-correct as your eyes adjust to their new shape. Dr. Khanna will give you the instructions on exactly how to deal with problems such as dry eyes and will examine other side effects during your follow-up visits at one of our Los Angeles clinics.

In really rare instances, a side effect of LASIK might be visual regression. Women who are on hormonal treatment are at a great risk for this complication. Nevertheless, as with other side effects of LASIK, visual regression usually self-corrects, particularly when medications that can cause it are temporarily suspended.
Preventing risks & adverse effects of Lasik eye surgery
Before the treatment
Accurate, multiple measurements are essential. If the readings do not correlate with each other they must be repeated on a different day. Identification and treatment of dry eyes must begin prior to the Lasik surgical treatment. Improper or abnormal corneal shape/thinness need to be looked for carefully.

During Lasik Eye Surgery
The eye to be operated on should be identified and tested. Data entry into the laser needs to be verified by the surgeon and the laser technician. The lashes will be carefully covered. The flap and interface must be carefully washed and the flap apposed diligently.

After Lasik
Close follow up by the surgeon is the key in the post Lasik period, for early and complication-free recovery. Early flap problems need to be attended to, along with any kind of inflammation. Once again, dry eye management is crucial.

Lasik Price
Virtual Consult: Free
Live Consult: Free – consists of screening for safety and a discussion with the Lasik Surgeon regarding the most effective choice of procedure.

Preoperative Examination: $350
The test includes all of these many measurements:
1. Lensometry
2. Auro-refraction
3. Uncorrected vision and best corrected vision
4. Manual refraction
5. Cycloplegic refraction
6. iDesign treatment measurements
7. Eye dominance test
8. Full slit light exam, including cornea exam and also ruling out cataracts
9. Fundus exam
10. OCT scan of the Optic Nerve, Macula and Cornea
11. Color corneal topography
Lasik Eye Surgery: $2825/Eye (consists of the following listed here):
1. Lasik or superlasik eye surgery
2. All laser suite, royality and assistant fees
3. Surgeon Fees
4. Dry eye therapy – a) Preservative free artificial tears b) Punctal occluder insertion c) Restasis, Xiidra or Sequa (one week supply)
5. Drops – one set of antibiotic and steroid drops required prior to and/or after surgical procedure
6. Postop Kit
7. Free parking
8. 12 months follow up exams
9. Life time enhancement guarantee with a yearly paid examination after the initial 12 months of protected post-operative visits
10. Affordable monthly payments (subject to credit check)
11. And a Swag bag (Rayban, Oakley or Prada designer sunglasses or Uber/Lyft ride on day of surgery or something special)